Crypto art includes all forms of art that involve the digitisation of a physical work or the creation of a digital one. Thanks to blockchain systems, these animated frames become NFT (not-fungible tokens): masterpieces are linked to their own specific set of digital information certifying the authenticity of the work itself and guaranteeing the right of ownership for those who purchase it.
Among the founders of this international movement, the only Italians are the duo Hackatao. Sergio and Nadia, a couple of artists working four-handed on physical paintings and sculptures as well as creating animations that can be enjoyed in augmented reality thanks to the artivive app. At the same time, they have started years ago dedicating themselves to the creation of digital works and this new artistic movement, named: crypto art.
The digital work by Hackatao, belonging to art gallery Zanini Arte collection, was created from the animation of one of their physical works, Art Never Dies. The original matrix on canvas thanks to augmented reality is linked to its corresponding animated gif (1200×1200 px).
ART NEVER DIES
Tokenized on SuperRare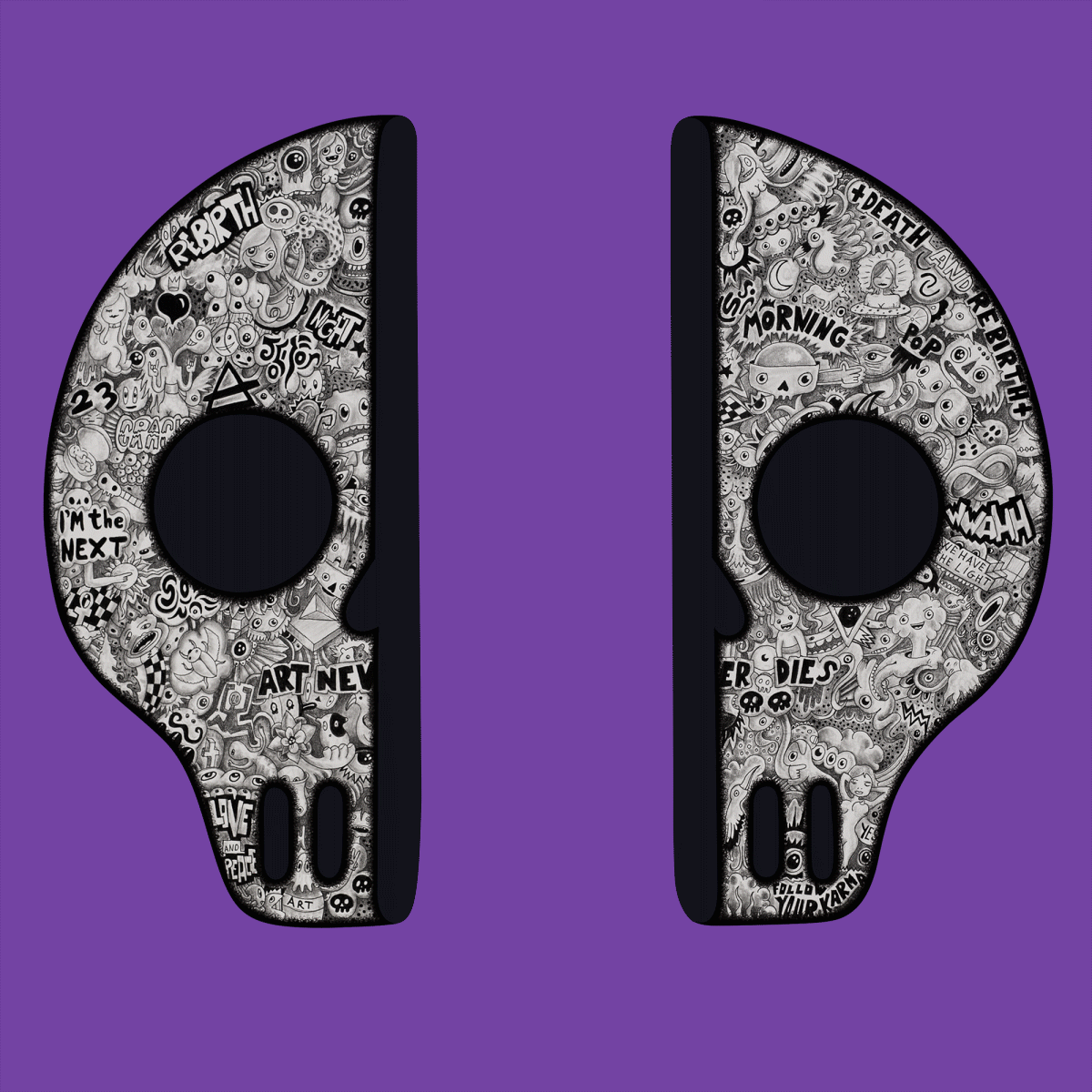 Another artist represented by art gallery Zanini Arte who has approached crypto art is Giovanni Motta. He has made his subject par excellence, Jonny Boy, the protagonist of suggestive animated frames.
GAME OVER
Tokenizzato su SuperRare
Man is nothing but a toy that the gods enjoy creating, and as such it is through play that he must lead his life, so as to imitate and ingratiate himself with the gods. Run Jonny, jump Jonny and never stop.