Zanini Arte opens its doors to tell art history, through the passion of its family for over 100 years.
Experience three exhibition spaces in various locations set up by the Zanini family to house their collections from the XVI century to today, creating a total immersion in the art field. The choice of each of these unique masterpieces came from years and years of research, collaboration and collection.  
Works of art must be placed in front of our eyes and deserve to be given attention. We want, then, to propose to each person a new way to look at art and admire it.
After years of experience in the antiques art field, the Zanini family has decided to open its eyes to an even wider horizon, the contemporary art space. With sights on the reality of the present, they create a dialogue with an evolving society. Artists represented by Zanini Arte gallery compose an eclectic and unique path through their different languages. Paintings, sculptures, and furniture are presented in the finest stage to give a timeless décor effect.
We would like to share our joy for art with all who come to visit our place.
EVENTS LOCATION
One of the three exhibition locations is a multifunctional space where we showcase our openings, literary conferences, company presentations, meetings and private dinners or charity events. Art Gallery Zanini Arte is a place to breathe in culture and conviviality in a friendly as well as professional way. The room offers guest chairs, a projector, conference table, computers and a small kitchen.
During springtime, an outdoor exhibition path links the indoor exhibitions.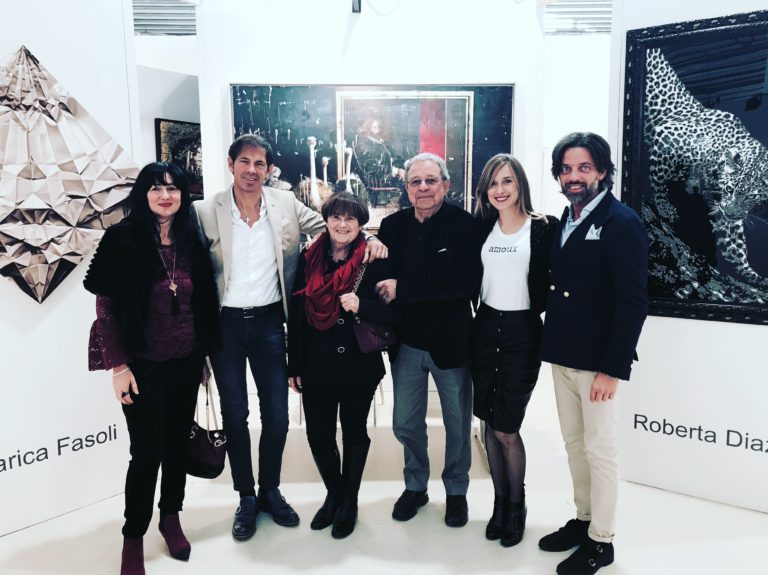 The love for the art field is a passion handed down from one generation to another. The success and the strength of our art gallery is established on the value of family. Arturo and Denise, founders of Art Gallery Zanini Arte, have been able to transform themselves from collectors and restorers to experts in the Antiques field. Their sons, Alfredo and Davide, and their granddaughter Sandie, have continued this path with a focus that now includes contemporary art.
In this way Art Gallery Zanini Arte is a point of refence among Italian art galleries, giving suggestions for interior design, a certified experience in masterpiece authenticity, as well as the promotion of cultural events.