WHO WOULDN'T WANT TO SLEEP IN A MUSEUM? 
"Art shakes from the soul the dust accumulated by everyday life". Picasso
Art is everywhere: in the street, in museums, in offices… but there are also places where art and all its emotions are alive, and have a natural dialogue with the public.
These are the accommodation facilities: hotels, apartments, yachts… which allow for a daily (or rather nocturnal) close immersion in culture.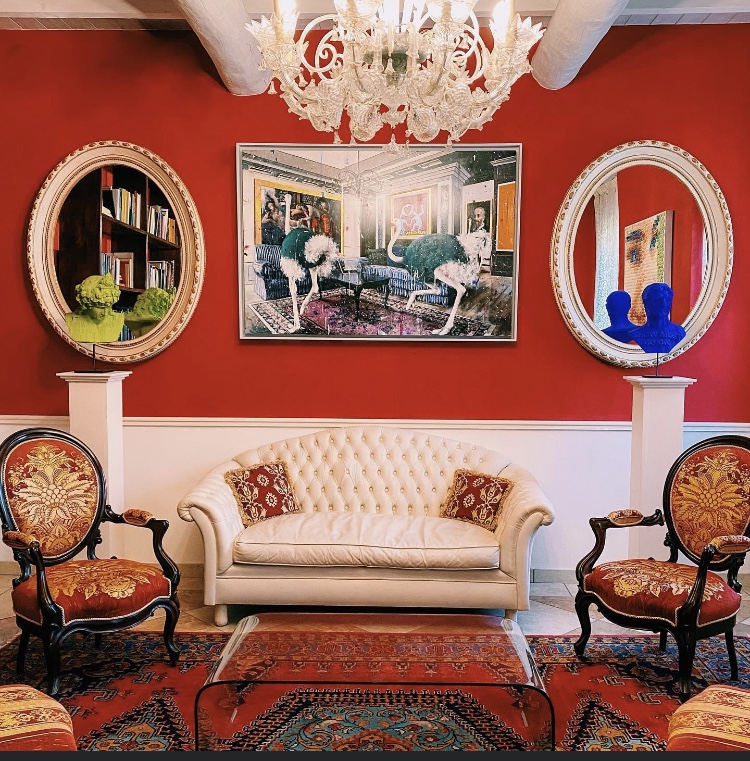 B&B A casa dell'Antiquario, San Benedetto Po, Mantova
WHY IS ART IMPORTANT IN ACCOMMODATION?  
It is not true that in hotels people only look for a place to sleep. Today, what is really important is the creation of a real experience. It is no longer just services that are among the reasons for choice, but opportunities to create emotions to enliven the visitors' stay. 
Art is the epitome of emotional experience, touching the eye, the mind and the heart. Hotel owners are usually enthusiasts and lovers of art and design who carefully choose the pieces that make up their location.
It is also a health booster for tourists, who can use artistic skills to have a beneficial effect on their mood, as several international studies claim: when we contemplate a work of art we release dopamine, a neurotransmitter that regulates mood. Beauty provokes emotions that act on the mind.
Surrounding ourselves with art is therefore not only medicine for the eyes but also therapy for the spirit.
WHAT THE ZANINI ARTE GALLERY OFFERS
The ZANINI ARTE gallery has created a charming Bed and Breakfast "A casa dell'Antiquario" with furnishings chosen through the luxury of its gallery, in which ancient and contemporary art intersect creating unique rooms. A place that allows all its visitors to enjoy the possibility of sleeping for a night in an art gallery.
The location, in the historic centre of San Benedetto Po, recognised as one of the most beautiful villages in Italy, allows you to savour the dream of a refined and welcoming stay.
To make your stay even more special and unique, in addition to the exceptional location you can choose a culture package with a guided and customisable tour of the ZANINI ARTE gallery.
Or visit the Polirone monastery complex or the museum of rural culture… 
And for nature lovers, there is a bike ride along the River Po, one of the most famous cycle and pedestrian paths in Italy.