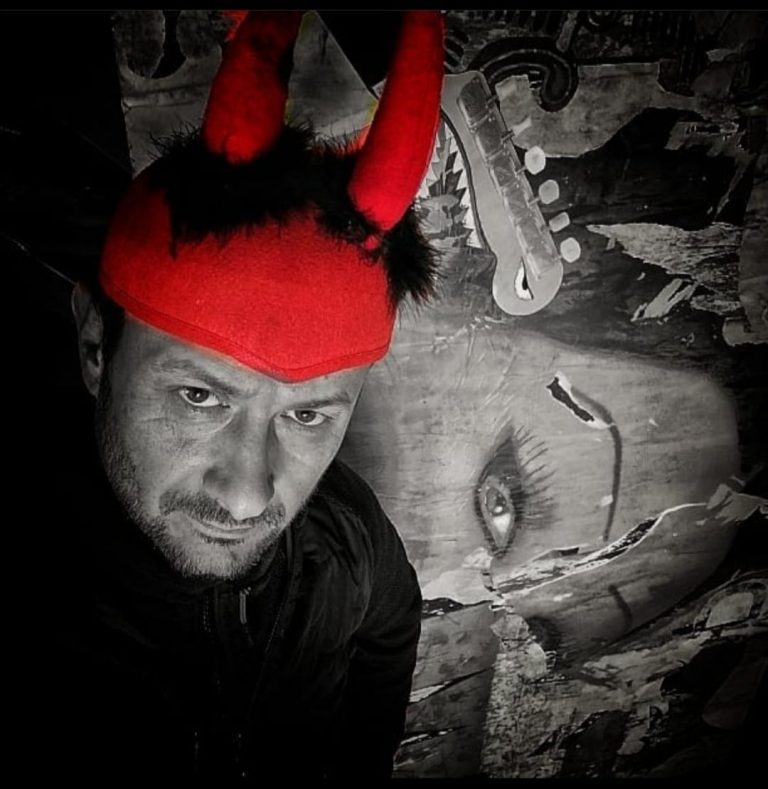 BIOGRAPHY
Cristian Febbrari (Cris Devil) is an artist born in Bagnolo Mella (BS) in 1974.
He draws inspiration from what he is most passionate about:
music, guitars (which he makes himself and plays), sculpture, illusionism and everything that belongs to the world of magic and beyond.
His works are sets composed of a mix of reality and surrealism with a strong visual impact.
Looking at them you are catapulted into a dreamlike and ironic dimension… The illusion is created before your eyes, anything can happen…
Past, present and future communicate with each other, leaving an aura of mystery.
In his perspective views the key elements are highlighted by various imbalances dictated by disproportions, intense colours or out-of-place subjects… Everything is the opposite of everything…
Cris Devil wants to transport the observer into his world, a world full of irony, fantasy and irreverence to distract him from a reality that often does not belong to him.
In his works he uses different artistic languages: 3D graphics, photography, collage, acrylic colours, spray cans and resin, all fixed on metal supports.